January 2019
| Mon | Tue | Wed | Thu | Fri | Sat | Sun |
| --- | --- | --- | --- | --- | --- | --- |
| | 1 | 2 | 3 | 4 | 5 | 6 |
| 7 | 8 | 9 | 10 | 11 | 12 | 13 |
| 14 | 15 | 16 | 17 | 18 | 19 | 20 |
| 21 | 22 | 23 | 24 | 25 | 26 | 27 |
| 28 | 29 | 30 | 31 | | | |
Calendar

Top posting users this week
Who is online?
In total there is
1
user online :: 0 Registered, 0 Hidden and 1 Guest
None
Most users ever online was
32
on Fri May 18, 2018 3:54 pm

I want to aboard to Japan because there's a good weather there and I like its culture. And most of the girls there is so cute and beautiful. The other things is because of anime and natural like Fuji mountain, sakura trees that's why Iove this country. I'll give you an example of some japanese festival. First one is Nagaoka Matsuri.
It's a fireworks festival maybe it'd the biggest fireworks festival that I have ever seen. It might take some times and efforts cuz you have to go to Kanto or Kanzai to join this festival. And this fireworks called Sanshakudama. When they start to fire it. It goes about 600m from the ground that's quiet far! Or if you want to have a beautiful or romance time with your girlfriend you can join Kanagaw Shinbuna.
It's the most beautiful fireworks festival in my mind. But if you like to watch it for long time you might join Suwako Matsuri festival.
It shoots 40,000 fireworks that's a lots! But for me when I'm hot. I'd like to come to this festival Sapporo Yuki Matsuri. It's a snow festival that have some massive snow sculptures that's amazing.
But my favourite festival is sakura festival. It takes place in Hirosaki castle, Aomori province. This festival called Hirosaki Cherry Blossom Festival.
but in 2018 it was more special than regular cuz they celebrate for 100 years anniversary of it. And it has the most beautiful river or maybe it calls canal. I'm not sure but it has sakura's leaves all on the canal surfaces like a sakura canal. I'd like to paddle there and it'd make my life slow and happy with it. And another one is Nihondaira(viewpoint) you can see Fuji mountain with some sakura trees, lots of green teas and that's best spot of japan.
It's amazing I really want to go there. In some day, I'll work hard and aboard to japan. That's my dream.


---
Description: The girl with blonde hairs is yelling at her children while the most grow daughter and her son is playing on their phone. And the girl is using laptop. I might know the reason why their mom is yelling. It because of they're all looking on their screens, So that's why she's yelling at them.Their dad also wrong because he isn't telling them to stop it. In the picture I can see that they're going to school that morning or maybe they might be late.
Description: The man with the white jacket is playing on his guitar same as his friend that's wearing dark blue or indigo shirt. And the woman that's wearing jean jacket(IDK what's it) is siging while the man in the left of her is playing trumpets. They might trying to make a songs to do a competition.


Well done. Keep it up

Points granted for 2x homework:5/5
Admin




Posts

: 730


Points

: 799


Reputation

: 0


Join date

: 2017-05-02


Age

: 26


Location

: Bangkok



'm keen on fly an airplane or to be pilot. Let's begin at the start, My dad and mom said that Soldier preparation school is great school that I can do a pilot job like fly an airplane because all airlines want the pilot that has an experiences, so that's why I want to be a pilot and it has a good income.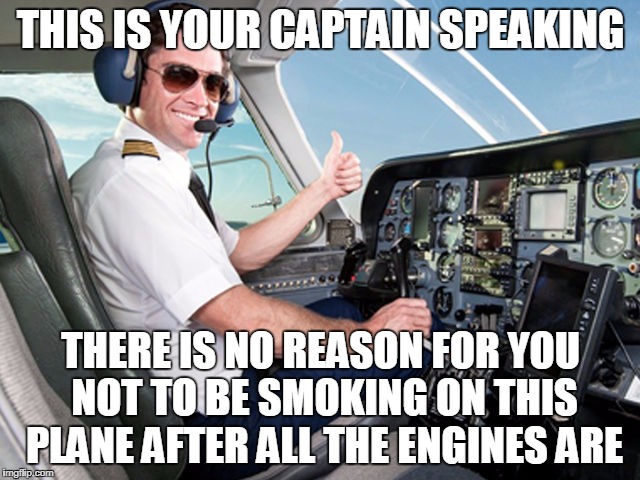 But there're many ways to be pilot. There're 5 ways that I found, but I'll show you only 2 ways. First way, study hard until grade 9. Then take a test of Soldier preparation school and study there for 3 years then move to Naval air force academia and study for 4 years. After that take the test of the aviation student of the Army Air Corps Air Force.
But that doesn't mean that the Air Force will end up being a pilot. But you must have been interviewed, examined the body and examine the aviation skills. Qualified applicants will be eligible to fly. He went to school at Kamphaeng Saen Flight School, Nakhon Pathom Province for another year, and then became a Royal Air Force pilot. Total tuition is 8 years but free.(This is the way I chose). Second way is I have to go to the Civil Aviation Institute directly. Which is a state enterprise. Ministry of Transport Or other aviation institutions. Certified by the International Organization. I have been certified by the airline that I set up to apply. Study in the Commercial Pilot License (Aploplane) (CPL) and then study for 1 year and then get a certificate from the Civil Aviation Institute, which is certified by the Thai government. And the next job that I keen on is doctor.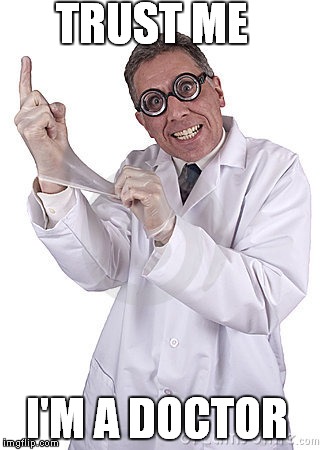 My mom said doctor is a good one too. And I knew it advantages for being doctor but I don't think I'm smart enough to learn that course(I mean Science and Math. I love science as I love math but math is more difficult). That's why I'm hesitating.


1.L  2.I  3.I  4.I  5.L  6.L
so we have pilot, soldier and doctor

each of them makes a lot of money. Nice deal

good job.
Points granted for homework:5/5,5/5
Admin




Posts

: 730


Points

: 799


Reputation

: 0


Join date

: 2017-05-02


Age

: 26


Location

: Bangkok



For me I don't really believe in them but I still respect all of them.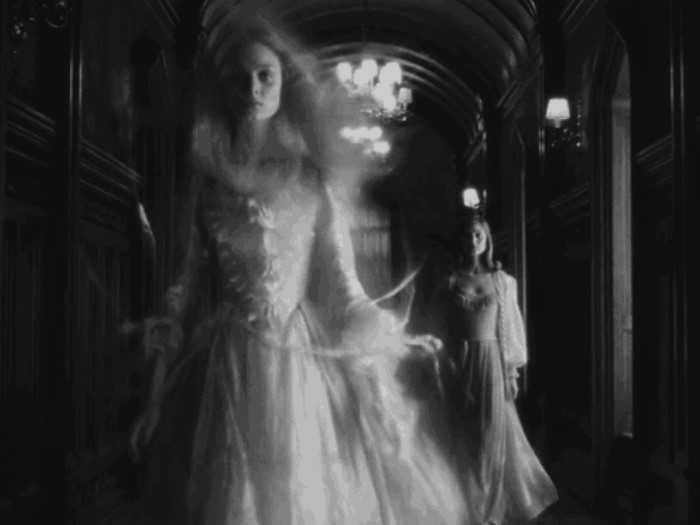 For me apparition is all kind of things that we believe like ghost, demon, specter, phantom or wraith. But I'm not really care or pay attention on them because I've never seen any of them and don't want to see ahhaha.
The ghost? In Thailand maybe they think it's a spirit of people who dead.
In my opinion it's one factor or one of the apparition because as I said from above they're a kind(I mean apparition). They might be my grandfather or other person friends or parents, family or whatever.


To begin with, Thanos was sitting on my head and he started to laughed at me. I knew that what he did to me was really bad and I knew that he just saw me as a slave. But I didn't want like that. He was hitting at my head liked I was racket for him to played.
Suddenly, I couldn't hold it anymore few millisecond there was a light from my shirt and I started to flew while Thanos was confusing. Also as me I was also confuse too! And the light gone. As soon as the light gone he asked me how could I did that I couldn't answer him because I didn't know too. Then he caught me stretch and he started to find out how. As a result, he found that it was from my nipple it was a Vitas stone when it lighted out its light color like disco ball. But Thanos didn't know what was the power, So i escaped and strated to learned to use it by myself. Finally, I found my usage of power it was really powerful my voice became really high then every things started to disappeared.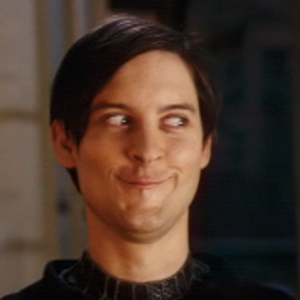 but I just use only 0.000000000000000000000000000000000000000000000000000000000000000000000000000000000000000000000000000000000000000000000000000000000000000000000000000001% of the power just think carefully how powerful am I if I use 100% of power.
After I knew I could beat Thanos then I rushed to Thanos home base then I just clicked my vocal box then everything disappeared in to the vacuum.
Instead of happy i was really sad that my planet was destroyed by me and I started to used a high ultra sounds then the new planet was built immediately. And I live with my new family with happy. Endsssssssssssssssssssssssssssssssssssss



Hahahhaha you really made my day with this story

Vitas stone, disco ball and the other haha

plus perfect choice of pics to support your story.
Extra points for you.
And nice job on ghost and apparition

Points granted for homework:15/10
Admin




Posts

: 730


Points

: 799


Reputation

: 0


Join date

: 2017-05-02


Age

: 26


Location

: Bangkok



Homework page 29 ex.4
It started with my dad was driving when I slept. My dad usually drives like this everyday but that day my dad came back from office. And there was something unbelievable.
My dad got crashed from behind he was drunk and unconscious, So my father called the police because my dad knew he couldn't drive like that. Then we went to police station then we waited for him to be come round(


) and we called our insurance and that guy had to paid for a fine but I didn't know that did he go to the jail. That's all.
And here's my dad sport car when he just bought it.
https://i.servimg.com/u/f10/19/91/58/86/1363210.jpg
But this is mine. I hope you click into that link ahhaha.



EX.4 P.27
1. Booked - reserve, make a reservation for a flight.
2.Direct flight - a flight with one or more intermediate stops but no change of aircraft.
3.Check in - the act of reporting your presence.
4.Hand luggage - luggage that is light enough to be carried by hand.
5.Baggage - The trunks, bags, parcels, and suitcases in which one carries one's belongings while traveling.
6.Passport - An official document that use to cross a border or identifying a citizen, certifying his or her nationality, and formally requesting admittance and safe passage from foreign countries.
7.Clerk - A person who works in an office performing such tasks as keeping records, attending to correspondence, or filing.
8.Aisle seats - a seat, esp on a plane, situated at the end of a row, adjacent to the aisle.
9.Boarding pass - A pass that authorizes a passenger to board an aircraft.
10.Gate - A structure that can be swung, drawn, or lowered to block an entrance or a passageway.
11.Departing - To go away or to leave.
12.Announcement - The act of making known publicly.
13.Delay - To cause to be later or slower than expected or desired.
14.Flight attendant - A person who assists passengers in an aircraft or air hostess.
15.Fasten - To attach firmly to something else, as by pinning or nailing.
16.Took off - Leave or fly away from airport.
17.Landed - to land on the airport surface.or wherever a pilot want.


Nice pic

and sorry to hear that story.
Good job on explaining words and using phrasal verbs, too (come around)
Points granted for homework:25/22
Admin




Posts

: 730


Points

: 799


Reputation

: 0


Join date

: 2017-05-02


Age

: 26


Location

: Bangkok




---
Permissions in this forum:
You
cannot
reply to topics in this forum