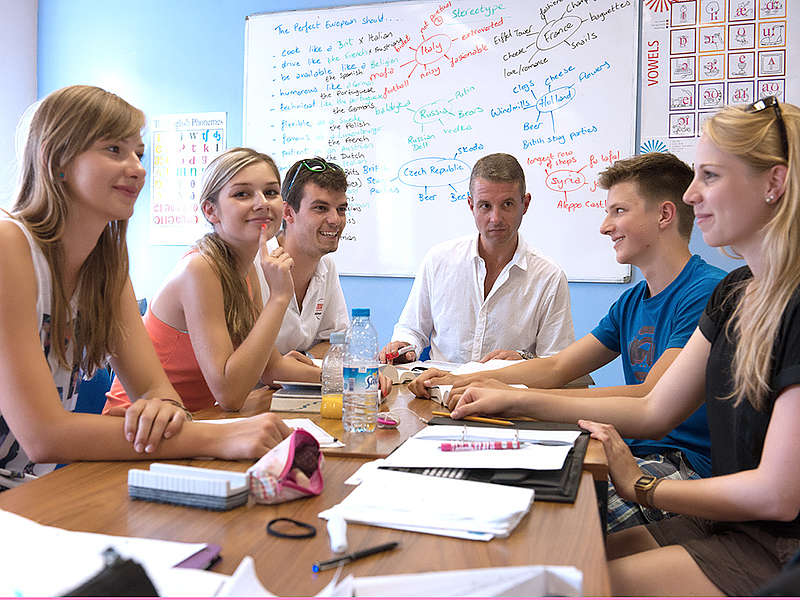 You are asked to write a short answer on why people need to learn English?
Provide couple of reasons and justify WHY you think they are good for learning English?
Minimum amount of words:
100
---
Awards:
1st place - 50 points
2nd place - 30 points
3rd place - 10 points
---
Admin




Posts

: 97


Join date

: 2017-05-02


Age

: 25


Location

: Bangkok



Learning English is important and people all over the world decide to study it as a second language. Many countries include English as a second language in their school syllabus and children start learning English at a young age. ... English is the most commonly spoken language in the world.                                                                                                                                                        
   Since most countries use English as a common language to communicate with foreign countries were certain countries that use English as a language of their own country like America, and ran to see the English language can communicate almost.also The English were also used in the trade were many businesses.also used in diplomatic missions.To date, will not have to go abroad, but I'm also used to contact the Internet. Used to communicate with friends on different channels and use it to communicate the most improtant.In summary, English is the central language used in communication. So we should study English.                                                                                                                                                                                                                                          
 As we all know , English is an imternational language . If we want to do business with foreigners or go abroad, we have to learn English.                                                                                                                                                                                                                                        By  Pirawit Choosaeng nickname sun no.10 EP 1/4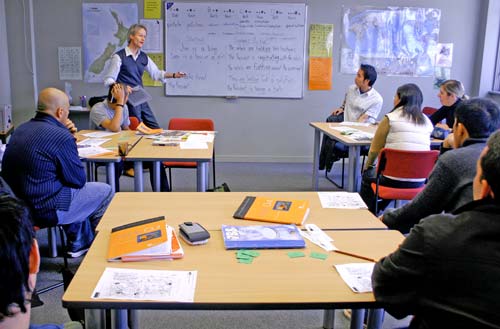 Last edited by Pirawit Choosaeng on Sat May 19, 2018 2:01 pm; edited 6 times in total (Reason for editing : to make it better than before)



Posts

: 2


Join date

: 2018-05-16



Today, people use English to communicate with other countries and students they can open the world to them by themselves. Nowaday students use technology to study by themselves and they use technology to practice by watch movies, listen song or read a English book to make them have more skills. And I loved all of things that I said. English Language make me read, watch, listen because I learn about this and I try to talk with foreigner and that's make me brave to try a new things that I never could if I didn't learn about English. So that's why people must learn English and it's work for me.

Gun Cheenglab M3/4 No.1

Sent from Topic'it App



Posts

: 9


Join date

: 2018-05-16



Ok Your question is why people study english. UM..I think that they studies for their future because they will do them job.Maybe that job is involve with the foriegner or work in other country.This is for adult.But student such as me for example I study english for communicate with foriegner people and english is very important language because english is all around the whole world.So nowaday AEC or Asean Economic Community will allow the foriegner to do their job in Thai then I will see the foriegner more than the past.Ok
Thank you so much
Thanakorn Chitsuksom M.3/4 NO.6



Posts

: 6


Join date

: 2018-05-17



Because English language is the most used in the world ,it is standard language for exchange experience ,doing work together or playing game because we needed to communicated with other people that from other countries or we needed to work in another country. If we can speaking ,lisening ,writing and thinking in english it will be our advantage because the world is now open and sharing informations on the internet so it is our chance to learning online ,play game ,make different or make business with our friends country. So we will get many new experiences from seeing sharind with other countries' ideas. When we met many people It will make us more knowledge for using our life in a comfortable way and be fun if we use it in true direction.
Thankyou
Thanakrit Chadcharoen M.3/3 No.7



Posts

: 7


Join date

: 2018-05-17



In my opinion there are 3 reasons to study english
1. You can get more knowledge
If you know English well, an incredible amount of resources becomes accessible: books, courses, videos and of course, a great part of the Internet.
Most of the blogs and websites are in English

2. You may get a better job if you know English.
Many positions require dealing with clients, service providers or colleagues from other countries

3. You can meet many new people from around the world.
You can do that while you travel to a different country

EP3/3 Sippakorn Chansangchoat NO.14



Posts

: 6


Join date

: 2018-05-17



Learning English is important because people all over the world use English as a second language. English can open up more opportunities. It allows us to communicate with new people. English can help us get a better job and make it easier to travel. It is the dominant business language. You will discover that English is easy to learn because English is native language. You can improve your understanding of science and you can exercise your brain. So,if you want to speak English well you must have confidence and don't shy to speak.
Pattida Tharamanee pun m.1/4 no. 24



Posts

: 2


Join date

: 2018-05-17



English languge is very important in our life,English is everywhere you can see on roads,schools,home,etc. everywhere that we are there ,english is kind a.... central of conversation languge, everyone use english to conversation forgeiner,we don't know there langguge but they know english langguge ,If he/she don't learned english he/she can't know that what they talking about it,Most we use to conversation or buisness
,Now we have 2type of english there are UK[(United Kingdom)(England)] and USA[(United States America)(America)]I atcually use UK one Some time I use Both of Them.....

Jiratchaya Jongsookgasem M.2/4 No.14



Posts

: 5


Join date

: 2018-05-18


Age

: 12


Location

: Thailand,Bangkok



If we want to talk with a foreign people you need to learn English first because I think English is an universal language. English is the basic of another language and many countries use English is a formal language such as New Zealand and Australia. If you go aboard and you have a chance to talk with native english speaker I think you have a good chance to learn English. Many children in Thailand are very shy to speak an English with a foreign people because they think "If I speak wrong word or wrong grammar they will flout at me" I think this is a problem when you speak English. And the last one I want to tell who read this message "Don't be shy If you want to speak English No one flout at you this is my experience when I went to New Zealand I said a wrong word but no one flout me and they told me a correct word and how to say with a foreign people".

Thank you for reading



Kullasanee Sae-jong EP.2/3 No.16



Posts

: 6


Join date

: 2018-05-17



Nowadays English is use to communicate everyday,When you applies for the work You need to have some English skill to talk and communicate with foreigner,Or when you go travel in another countries you still need English to communicate with another people,Or when you are watching TV shows or some movies there are some scene that have some English word in it and You have to know some English word to watch it,And most importantly if You study English You have greater Human relationship with another foreigner and you have more friends!  

Pusana Chailert M.2/4 No.10



Posts

: 3


Join date

: 2018-05-18


Age

: 13



Why do we need to learn English? A very common question which a lot of people might ask themselves when they started learning English at school.Nowadays,English is being used by so many countries.It is one of the most used language on Earth!!! It makes people communicate more easily.There are a lot of benefits from studying English.For example, if you want to work in a foreign company.If you can speak fluent English, you could have more chance of getting that job.Also, you can make friends using English.And last, you can travel to any country in the world.Let me give you another example,if you want to travel to Japan even ypu can't speak Japanese you still can communicate to Japanese people by using English.The examples above show how English is very important to our lives.These are the reasons why we should study English.

Alilada Lily Vagyoczki M.2/3 No.30



Posts

: 6


Join date

: 2018-05-18




---
Permissions in this forum:
You
cannot
reply to topics in this forum