December 2018
| Mon | Tue | Wed | Thu | Fri | Sat | Sun |
| --- | --- | --- | --- | --- | --- | --- |
| | | | | | 1 | 2 |
| 3 | 4 | 5 | 6 | 7 | 8 | 9 |
| 10 | 11 | 12 | 13 | 14 | 15 | 16 |
| 17 | 18 | 19 | 20 | 21 | 22 | 23 |
| 24 | 25 | 26 | 27 | 28 | 29 | 30 |
| 31 | | | | | | |
Calendar

Top posting users this week
Who is online?
In total there is
1
user online :: 0 Registered, 0 Hidden and 1 Guest
None
Most users ever online was
32
on Fri May 18, 2018 3:54 pm

The first picture goku is fighting with jiren and they are looking so serious. This fight is looking so promote because jiren is so strong. But after goku is strong than jiren because he get to the Master of Ultra Instict. When he is fighting he will become stronger at the same time. It's one of favorite scene in Dragonball super.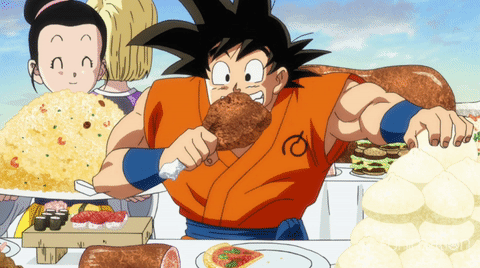 The second picture Goku is eating a food and it's look so delicious (this picture make me hungry too lol) and he is so happy when he eating a food. By the way when he is fighting (in the first picture) he is looking so serious.
This is the one of all anime that i like to watch again and again. Thank you
---
The country that i want to visit is Switzerland. They have a good weather and culture. Most ares of the country is a mountain. Therefore , the air of Switzeralnd that cool all year round. In switzerland its have many beautiful place, i will pick 4 of them.
1.Jungfrau
Jungfrau a place where the beauty, this place is regarded as Top of Europe. At Peak of Jungfrau with the highest view point in Europe and have ice cave has beautiful carvings under 30 meters of glacier.
2.Chapel Bridge
Chapel Bride is the oldest wooden bridge in the world. Several hundred years of age, this bride across the Reuss River. This bride is the sign and the history of the Lucerne city , as well. Each hoel of the bridge will have a painting is a story of the history of Switzerland, its an old painting, 400 years.
3.Rigi Kulm
Rigi Kulm is mountain rage in the middle of Switzerland. Its known as the "Queen of mountains". At the highest peaks with a height of, 1 797.5 meters. We can view 360 degrees around.
4.Geneva
Geneva the city that is a symbol of tourism in Switzerland. Can feel amazing things all over the place, activities and festivals.
These 4 places that i pick here are the amazing places that we have to go in this life.
I hope you enjoy my write. Sorry about wrong grammar.
Thank you
Patima Muangsuay No.7
Grammar is okay. There is no worry about it. I also watch DB Super

haha thank you for mentioning it.
I liked your presentations.
Points granted for homework:5/5
Admin




Posts

: 730


Points

: 799


Reputation

: 0


Join date

: 2017-05-02


Age

: 26


Location

: Bangkok



On the future i want to be a programmer. I keen on this job so much.
Programmer is people who write a program that can make, develop and can solve a problem to get the program. Programmer is the job that interest because this job make so much money but we have to work hard. This job is very hard to learn beacuse it have many languages like Java , C , C++ etc. In my mind programmer is one of the job that people want to be beacuse this job have a good salary but its very hard to learn about how to create a program, but i will try to do this job.
Programmer is the jos that different from other job beccause they have a work time that uncertainty and we have to acceptance of feedback like"This program is very bad its too hard to use". Its hard to accept a feedback from people that use the program that we have make, its simple thing but for me its very hard hahaha. If i can be a programmer i wil do a program for you. I will do a program that can translate every language and you can watch all of anime hahaha.
This is a job that i keen on. Thank you
Programming takes a lot of free time because you need sit and learn and learn. It's also very exhausting. Are you ready for it?

Page 11, only number 3 is incorrect. The rest is okay.

Points granted for homework:5/5,5/5
Admin




Posts

: 730


Points

: 799


Reputation

: 0


Join date

: 2017-05-02


Age

: 26


Location

: Bangkok



Ghost
is the soul or spirit of a dead person or animal that can appear to the living.
Apparition
can be anything, and not necessarily humans. For example, cats, or demons.
I don't belive in those two thing but I very scare when I'm alone in the dark.

Looks good but it's kinda short. We need more details like their origin, appearance etc.

Points granted for homework:3/5
Admin




Posts

: 730


Points

: 799


Reputation

: 0


Join date

: 2017-05-02


Age

: 26


Location

: Bangkok



short story
Thanos was sitting on my head and i said "Who are you?". Then thanos said"Im the storngest of this galaxy". I said " come fight me. Then he said "Easy win I will play with you for a minute". Then i stared to change form to ultrainstict
Thanos said" What was that just changes color of hair?" and he stared to laugh. I don't want to wait, then i go in and kick him at the bottom, I said" focus on your fight". Thanos get angry and he started to Release the power. And i do a easily dodge.
Thanos said"Not bad not bad lets use the limited break". I started to use the kamehameha. Thanos use his grove to use the limited break. Then we release energy and said "haaaaaaaaaaaaaaaaaaaaa".The results showed that I win. I laaugh and said " Easy win baby"
booked - to arrange to have a seat
direct flight - a flight that no change of aircraft
check in - announce when arrival at the hotel or some where.
hand luggage - bag that dont have roller and have to carry
passport - the book for traveling to other country, we have to show this book to immigration station
clerk - A person who works in an office performing
aisle seats - The seat next to the wlakway
boarding pass - A pass that authorizes a passenger to board an aircraft
gate - doors for travellers get on or off the aircraft
departing - leaving a starting or stopping point on a journey
announcment - give information about something
delay - something to be slower
flght attendent - someone who serve passengers on an aircraft
fasten - like the fasten blet that we have in the car
took off - leave somewhere
landed - arrived some where by plane

The accident was happen when i was seven. I went to ratchaburi to visited my grandfather and my grandmoher. During the travelling my dad drive a car, it have the other car was cut off my car. Then we have to go to police station for wating attorney for a hour, its so bored. Then attorney come driveer of the car that cut off my car have to pay me and then that was finish a arrive ratchaburi. Its tooks 5 hours to arrived because of accident.
Aisle seats - the seat next to the "walkway"

took off - start the aircraft and go up

Story looks nice and interesting. So does the accident. But remember about the past simple while describing the events.

Points granted for homework:11/15
Admin




Posts

: 730


Points

: 799


Reputation

: 0


Join date

: 2017-05-02


Age

: 26


Location

: Bangkok




---
Permissions in this forum:
You
cannot
reply to topics in this forum