May 2022
| Mon | Tue | Wed | Thu | Fri | Sat | Sun |
| --- | --- | --- | --- | --- | --- | --- |
| | | | | | | 1 |
| 2 | 3 | 4 | 5 | 6 | 7 | 8 |
| 9 | 10 | 11 | 12 | 13 | 14 | 15 |
| 16 | 17 | 18 | 19 | 20 | 21 | 22 |
| 23 | 24 | 25 | 26 | 27 | 28 | 29 |
| 30 | 31 | | | | | |
Calendar
Top posting users this week
Who is online?
In total there are
3
users online :: 0 Registered, 0 Hidden and 3 Guests
None
Most users ever online was
32
on Fri May 18, 2018 3:54 pm
Picture one, two boys are sitting in the silently field. They're reading a book and talking about it. This picture make me feel relax. It seem like they haven't to concern about anything around them and the field scenery make me feel refreshing.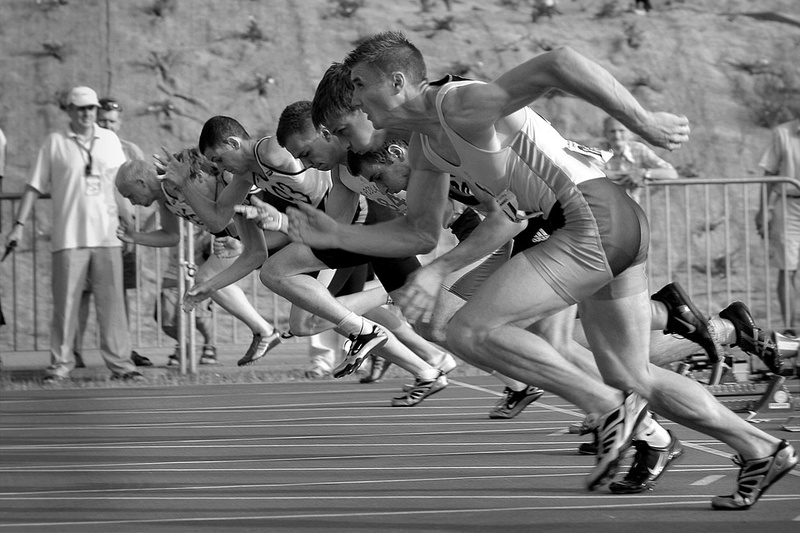 But picture two is about running competition. They're running to reaching the finish line before another. Many audience's cheer voice make them enthusiastic. They have to concern about how they are going to win this match. This picture made me feel more active than picture one.
Natnaree Anusornroonruang No.16 M.3/4
---
I want to go to Japan
Because Japan have many delicious food,dessert and drinks! such as Ramen[that's the one I want to try an original taste
], Sushi, Grill Mackarel fish called Sabafish in teriyaki sauce ,Takoyaki ,Tempura shrimp, Katsudong, Miso soup, Moji, Daifuku ,soft cream icecream,Udon,Soba,Yakiniku,Gyoza,Yakitori,Okonomiyaki ETC.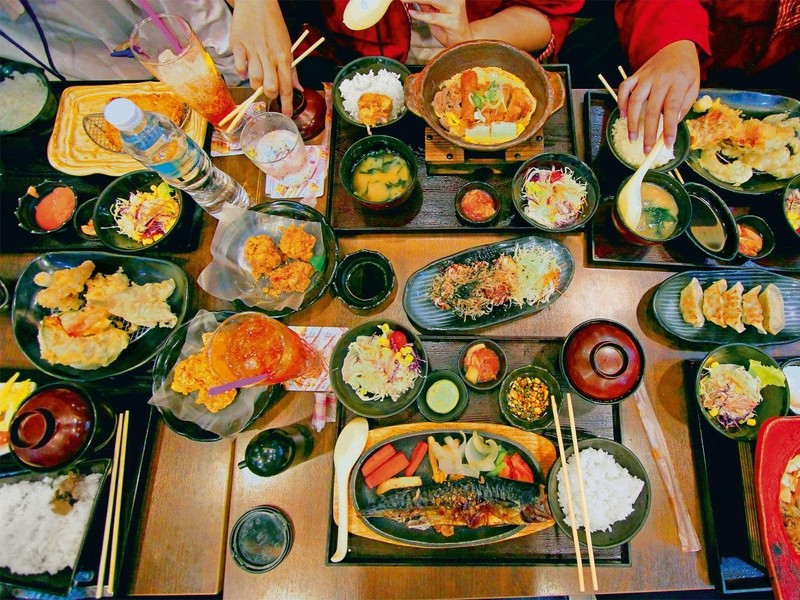 This is a joke? No! eating is important!!!  
Not only the food and dessert but also A unique culture that they preserve form one generation to another generation. In summer there have many festival such as Fireworks Festival and Tanabata Festival.
TANABATA FESIVAL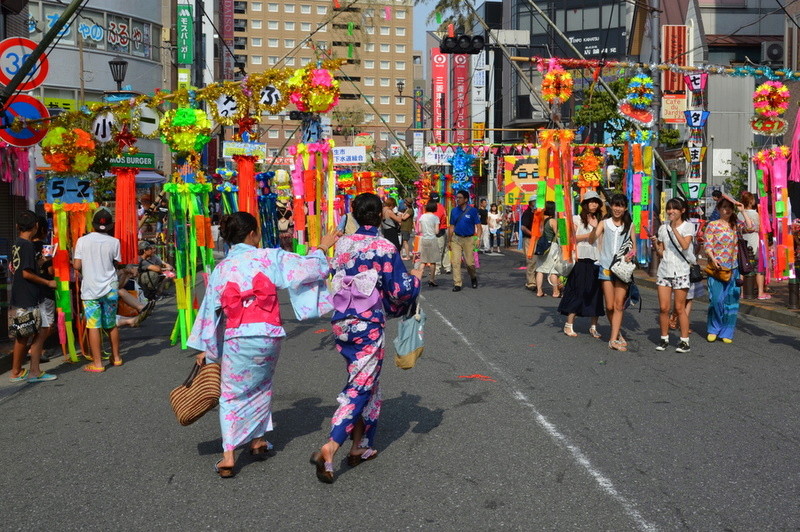 Tanabata (Japanese: たなばた or 七夕, meaning "Evening of the seventh"), also known as the Star Festival, is a Japanese festival originating from the Chinese Qixi Festival. It celebrates the meeting of the deities Orihime and Hikoboshi (represented by the stars Vega and Altair respectively). According to legend, the Milky Way separates these lovers, and they are allowed to meet only once a year on the seventh day of the seventh lunar month of the lunisolar calendar. The date of Tanabata varies by region of the country, but the first festivities begin on 7 July of the Gregorian calendar. The celebration is held at various days between July and August.
cr.wikipedia
This day has belief that if we write our wishes in a fancy paper called "Tanzaku" and hang Tanzaku on bamboo, the wish will come true!!
So, that is one of the fantastic culture in Japan.
Second festival is "Fireworks Festival" or Hanabi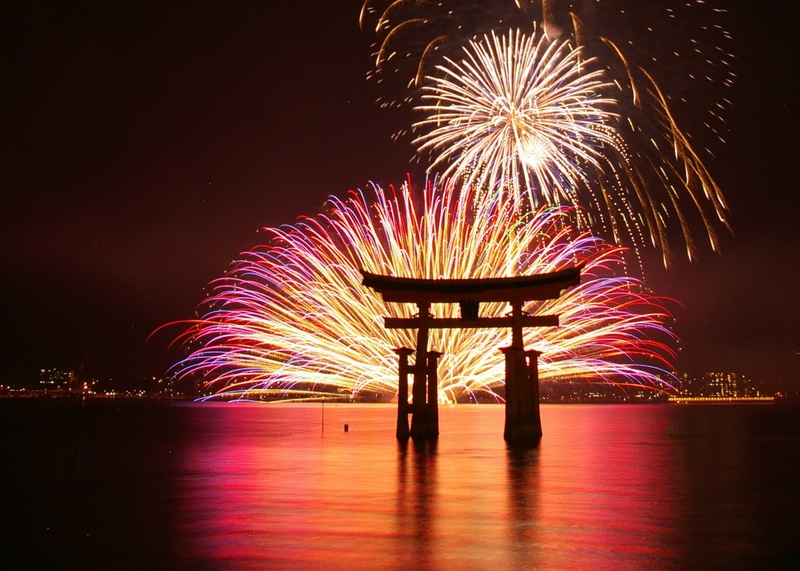 Originally used to ward off evil spirits, fireworks (花火, Hanabi) have a long history in Japan and are an integral part of Japanese summers. Hundreds of firework shows are held every year across the country, mainly during the summer holidays in July and August, with some of them drawing hundreds of thousands of spectators. On the other hand, fireworks are not typically used to celebrate New Year.
Cr.japan-guide.com
This festival has been appeared in many japan animation such as Kobayashi-san chi no maid dragon and fireworks ,ETC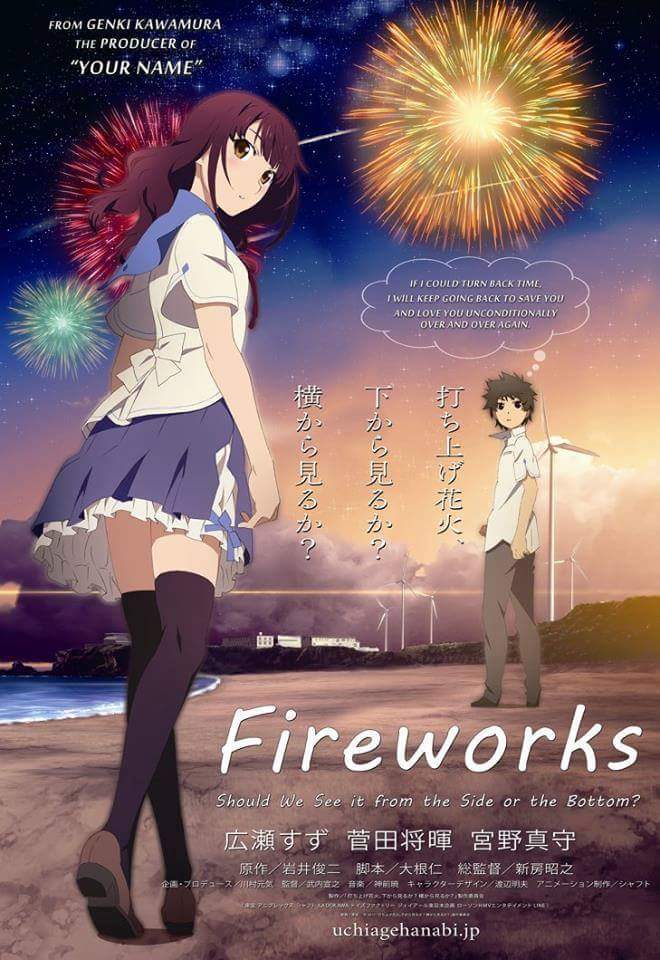 [Fireworks movies]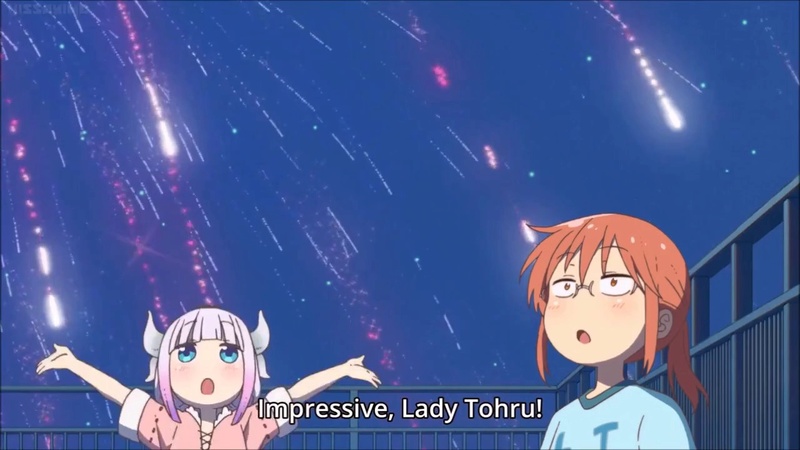 [Kobayashi-san chi no maid dragon]
And another thing that people do in summer festival is "Wearing a yukata".
There have many reason why japan is interesting place to visit. So,my explanation is only a little information. Should't belive me until you have visited by yourself!!
[Apologize for some wrong grammar.]
Natnaree Anusornroonruang M.3/4 No.16
Last edited by Natnaree Anusornroonruang on Tue Jul 03, 2018 7:48 pm; edited 2 times in total

Natnaree Anusornroonruang




Posts

: 11


Points

: 15


Reputation

: 0


Join date

: 2018-05-16



Description of the photos is good but there are small mistakes like(I will correct it here):

it seems like
more active than this picture

Points granted for homework:5/5
To The Top P.11 Ex.C
1. L
2. I
3. L
4. I
5. L
6. I

Natnaree Anusornroonruang




Posts

: 11


Points

: 15


Reputation

: 0


Join date

: 2018-05-16



Points granted for homework:5/5
Homework p.27 Ex.4
Booked : Reserve for something.
Direct flight :Flight which fly directly to the destination by don't rest.
Check in : Travel confirmation by using boarding pass at the counter.
Hand luggage : Luggage that you can keep with yours in the plane.
Baggage : The bag that keep your stuff when you have to travel.
Passport :Official document that use to cross a border.
Clerk :Person who manage booking a ticket.
Aisle seats : Seat that near the walkway in the plane.
Boarding pass :Ticket that use for check-in.
Gate :The door that you pass to go to the plane.
Departing : Leave.
Announcement :Telling a lot of people to know an information.
Delay : When the plane doesn't come on time.
Flight attendent : Person that welcome you when you get in the plane.
Fasten :Use something to tie for a protection.
Took off :When the plane leave from airport.
Landed :Reach the destination by plane

Natnaree Anusornroonruang




Posts

: 11


Points

: 15


Reputation

: 0


Join date

: 2018-05-16



Good job
Points granted for homework:17/17
    Thanos was sitting on my head and It was the same time that I did the final exam.He stared at my math examination for a long time, after that he giggle and he started talk to me "You absolutely can't do that exam."
"I can do that!" I said
"But you can't take any exam without your brain" He said.
I very angry to him because he insult my ability and made me feel confused at the same time.
"What do you mean!?" I said angrily
Thanos giggle again  and snap his finger which has a big golden glove but I didn't mind him and continue my exam.But wait... I can't do this! I didn't understand even the letter in the paper.
"What happen to me!?" I said to him.
"I have just deleted your brain!!!" He said with his simple face
"Why you do like that?"
"I just lonely" He said sadly
"Bring it back! I have to sent it on time.''
But he reply me only a silent. So I decided to steal his glove,delete him and bring my brain back. And this is the end of this  short story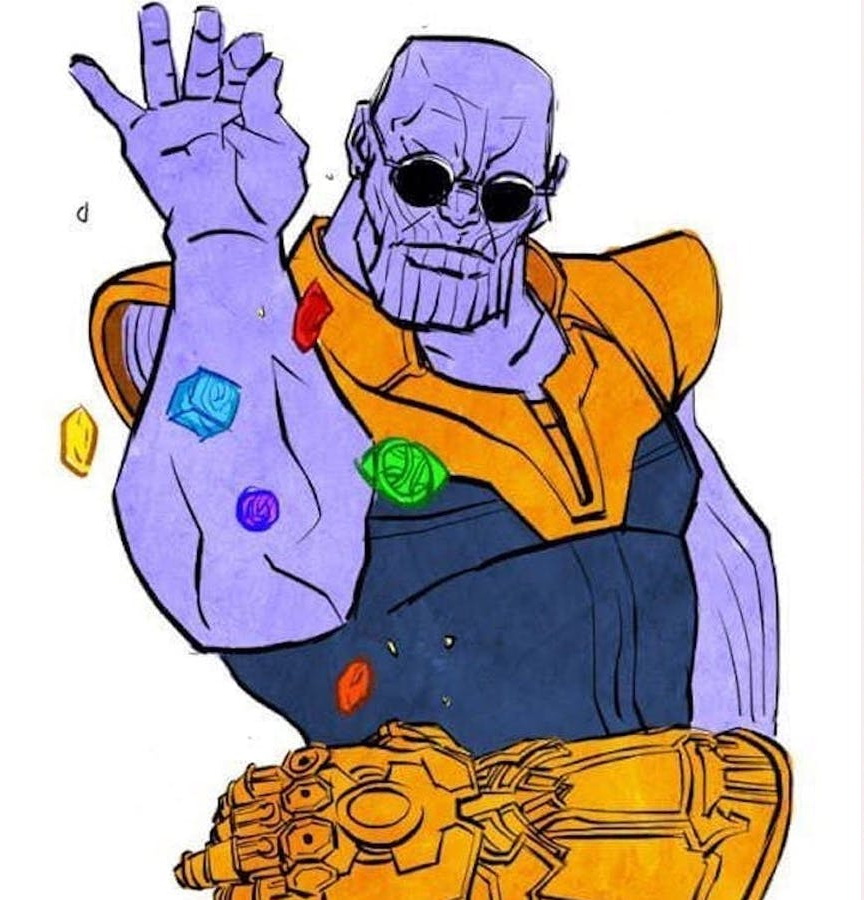 Natnaree Anusornroonruang




Posts

: 11


Points

: 15


Reputation

: 0


Join date

: 2018-05-16



One of career that I want to be is a writer. Because I feel happy when I write something that come from my imagine.
When I have freetime, I sometime write some short story or sometime I write a novel with my friends in joylada (one of the famous novel app in the phone) but in the end when the time passed we didn't write it anymore since last this term began.





[Sorry, I can't find english version]

The benefit of this career is we will have general knowledge with something around the world because we have to keep information for writing a novel. We have to make an outstanding thinking because of writing a outstanding novel too.
But now I don't know about the job that I really want to do. Because there have many factor that affect to career that I want to be. Such as cost of living in nowadays. only write novel can't make enough money ! So,it might be a part time job. I expect that someday I will find my truly career that I want to be.

In many subject that have to write this topic always make me nervous.

Natnaree Anusornroonruang




Posts

: 11


Points

: 15


Reputation

: 0


Join date

: 2018-05-16



Ghost is a transparent sprit that we can't see by eyesight.But some people can took it by camera.ghost has many story depend on a country.And science still can't prove this.
Apparition is a ghost activities.
Do you believe in it? - I believe it.But some ghost story has just written by someone and use Photoshop. So, I have to consider it.

Natnaree Anusornroonruang




Posts

: 11


Points

: 15


Reputation

: 0


Join date

: 2018-05-16



Haha I am writer, too
That is why I liked your Thanos story so much.
you can share something with me. I also focus on my imagination a lot
Well done.
Points granted for homework:20/17
Similar topics
---
Permissions in this forum:
You
cannot
reply to topics in this forum