May 2022
| Mon | Tue | Wed | Thu | Fri | Sat | Sun |
| --- | --- | --- | --- | --- | --- | --- |
| | | | | | | 1 |
| 2 | 3 | 4 | 5 | 6 | 7 | 8 |
| 9 | 10 | 11 | 12 | 13 | 14 | 15 |
| 16 | 17 | 18 | 19 | 20 | 21 | 22 |
| 23 | 24 | 25 | 26 | 27 | 28 | 29 |
| 30 | 31 | | | | | |
Calendar
Top posting users this week
Who is online?
In total there is
1
user online :: 0 Registered, 0 Hidden and 1 Guest
None
Most users ever online was
32
on Fri May 18, 2018 3:54 pm
Hello Everybody , Welcome to LoL Stories. If you are ready Let's go!                                                                                                                                                                                                    
                                                                                                                                                  Zoe the Aspect of Twilight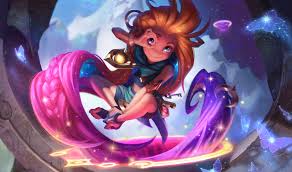 Her story began in Targon In the beginning   Zoe was just a normal little girl , She has a playful habit and doesn't like to stay still! , And likes to make The Magic teachers headache because of her playful habit. Her habit makes the Aspects interested in Zoe , To those aspects that wants to select someone to be their agent and get the Huge power , They have to make the aspects belives in their power that they worth having it , Example : Fighting a strong enemy , Having kind behavior always ready to help others and Climb the peak of the Mountain Targon. But "The aspect of Twilight" only cares about Zoe's playful habit. One day Zoe was running from the Teachers that she was skipping the magic class because she said she wants to find something else that is more fun than studying about magics she got in the corners nowhere to escape anymore , At the moment , To test Zoe "The aspect of Twilight" Summon 6 items for Zoe to choose one including 1. Gold bags 2. Sword 3. Books 4. Beautiful Carpet 5. Beautiful clothes and last 6. Small little ball although in 1 , 2 , 3 , 4  and 5 can help her get away , but Zoe chose the ball and play with it by she doesn't care about the teachers and then "the aspect of twilight" loves Zoe's choice then Open the portal to the galaxy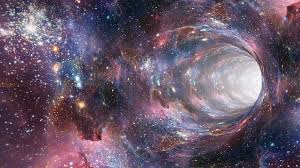 Zoe jumped into the portals and fusion with the aspect of twilight and starts to disappear infront of her teachers and she travels around the galaxy plays with everything she spent trillions and trillions year playing around in the galaxy , then she came back to runeterra but she's only 1 year older. Runeterra didn't really changed for Zoe she came back with the excited face mostly because her aspect friends.... Her job is to announce things for the targons , but everytime she have to announce she never knows where is the place and who does she have to announce it to, but everywhere she goes it will automatically announced it. Zoe is the most powerful aspect, only if she stays still she can even make time changes , but Zoe have 1 friend that she can play with and she don't have to be worried that she will blow him away , and it's aurelion sol ,  and this cosmic dragon that doesn't likes Zoe to pet his head she still does it (very cute XD).... To meet with Zoe will makes everything fun and you will hear her laughs everywhere but it would make things explode like stars or even half of the galaxy explodes because of only her playful habit......                                                                                                                       
                                                                                                                                                  "You won't play? i'll make you ;3"
                                                                                                                                                                                                            - Zoe

Krittapas Suradinkura




Posts

: 20


Points

: 28


Reputation

: 0


Join date

: 2018-05-17



Wow
Did you write it all by yourself? It's magnificent, really.
Where did you get your ideas from? Are you inspired by her story given from Riot or how?
Thanks
Points granted for diary :15/10
PS: Extra points for effort.
It's all i remembered not copied from any site.

Krittapas Suradinkura




Posts

: 20


Points

: 28


Reputation

: 0


Join date

: 2018-05-17



Krittapas Suradinkura wrote:It's all i remembered not copied from any site.
That's very good. Keep it up
It's awesome
---
Permissions in this forum:
You
cannot
reply to topics in this forum