Picture one, two boys are sitting in the silently field. They're reading a book and talking about it. This picture make me feel relax. It seem like they haven't to concern about anything around them and the field scenery make me feel refreshing.


But picture two is about running competition. They're running to reaching the finish line before another. Many audience's cheer voice make them enthusiastic. They have to concern about how they are going to win this match. This picture made me feel more active than picture one.

Natnaree Anusornroonruang No.16 M.3/4
---
I want to go to Japan
Because Japan have many delicious food,dessert and drinks! such as Ramen[that's the one I want to try an original taste


], Sushi, Grill Mackarel fish called Sabafish in teriyaki sauce ,Takoyaki ,Tempura shrimp, Katsudong, Miso soup, Moji, Daifuku ,soft cream icecream,Udon,Soba,Yakiniku,Gyoza,Yakitori,Okonomiyaki ETC.
This is a joke? No! eating is important!!!





Not only the food and dessert but also A unique culture that they preserve form one generation to another generation. In summer there have many festival such as Fireworks Festival and Tanabata Festival.
TANABATA FESIVAL
Tanabata (Japanese: たなばた or 七夕, meaning "Evening of the seventh"), also known as the Star Festival, is a Japanese festival originating from the Chinese Qixi Festival. It celebrates the meeting of the deities Orihime and Hikoboshi (represented by the stars Vega and Altair respectively). According to legend, the Milky Way separates these lovers, and they are allowed to meet only once a year on the seventh day of the seventh lunar month of the lunisolar calendar. The date of Tanabata varies by region of the country, but the first festivities begin on 7 July of the Gregorian calendar. The celebration is held at various days between July and August.
cr.wikipedia
This day has belief that if we write our wishes in a fancy paper called "Tanzaku" and hang Tanzaku on bamboo, the wish will come true!!


So, that is one of the fantastic culture in Japan.
Second festival is "Fireworks Festival" or Hanabi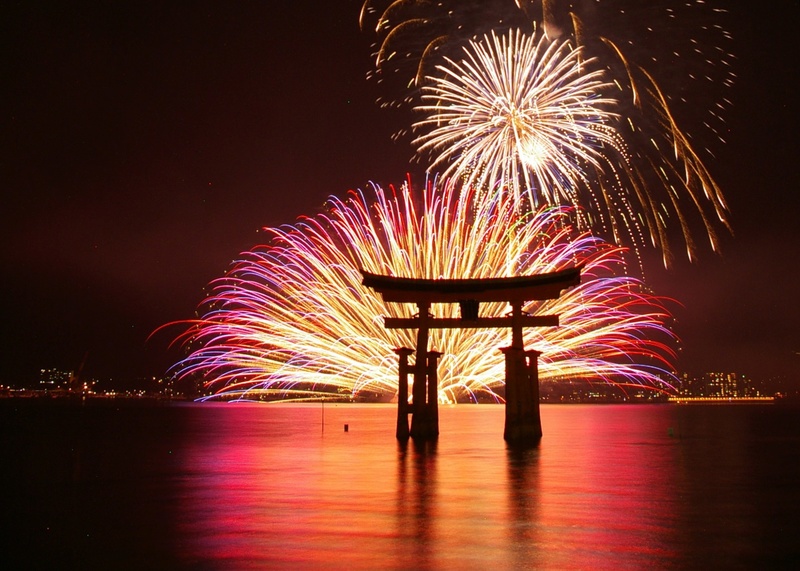 Originally used to ward off evil spirits, fireworks (花火, Hanabi) have a long history in Japan and are an integral part of Japanese summers. Hundreds of firework shows are held every year across the country, mainly during the summer holidays in July and August, with some of them drawing hundreds of thousands of spectators. On the other hand, fireworks are not typically used to celebrate New Year.
Cr.japan-guide.com
This festival has been appeared in many japan animation such as Kobayashi-san chi no maid dragon and fireworks ,ETC
[Fireworks movies]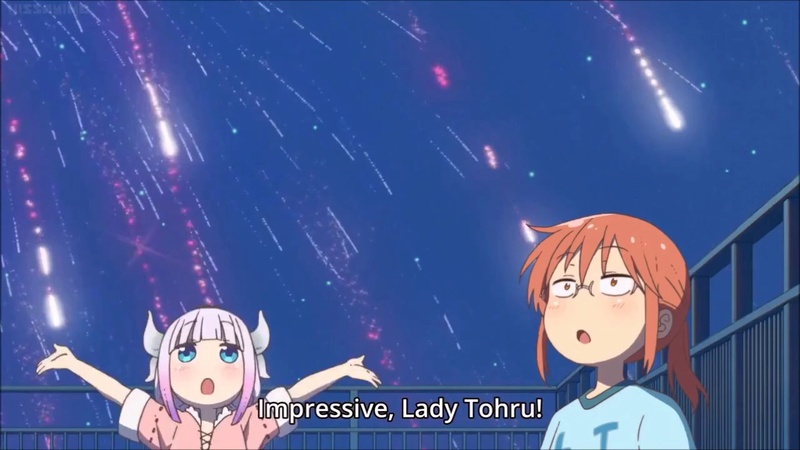 [Kobayashi-san chi no maid dragon]
And another thing that people do in summer festival is "Wearing a yukata".
There have many reason why japan is interesting place to visit. So,my explanation is only a little information. Should't belive me until you have visited by yourself!!




[Apologize for some wrong grammar.]


Natnaree Anusornroonruang M.3/4 No.16



Posts

: 4


Join date

: 2018-05-16



Description of the photos is good but there are small mistakes like(I will correct it here):

it seems like
more active than this picture

Points granted for homework:5/5
Admin




Posts

: 473


Join date

: 2017-05-02


Age

: 25


Location

: Bangkok



To The Top P.11 Ex.C
1. L
2. I
3. L
4. I
5. L
6. I



Posts

: 4


Join date

: 2018-05-16



Points granted for homework:5/5
Admin




Posts

: 473


Join date

: 2017-05-02


Age

: 25


Location

: Bangkok




---
Permissions in this forum:
You
cannot
reply to topics in this forum