May 2022
| Mon | Tue | Wed | Thu | Fri | Sat | Sun |
| --- | --- | --- | --- | --- | --- | --- |
| | | | | | | 1 |
| 2 | 3 | 4 | 5 | 6 | 7 | 8 |
| 9 | 10 | 11 | 12 | 13 | 14 | 15 |
| 16 | 17 | 18 | 19 | 20 | 21 | 22 |
| 23 | 24 | 25 | 26 | 27 | 28 | 29 |
| 30 | 31 | | | | | |
Calendar
Top posting users this week
Who is online?
In total there are
2
users online :: 0 Registered, 0 Hidden and 2 Guests
None
Most users ever online was
32
on Fri May 18, 2018 3:54 pm
+25
Natnaree Anusornroonruang
Arisara Sujarittham
Thanaporn Kaewpichai
Pavida Puntavanun
Pitcha Jesdanonthachai
Thanachaporn Preechaphaet
wongpan wongmethakul
Alilada Lily Vagyoczki
mothanee thawaroe
Jiratchaya Jongsookgasem
Kullasanee Sae-jong
Nareekan Manomaiphan
Kankawee Teesuweewat
Suchaya Tidchaiyaphum
Parunchai Kochseni
Naphat Lamlertluksanachai
Thanakorn Chitsuksom
Chawit Boonprakong
Gun Cheenglab
Patima muangsuay
Kornwish Sillapacharn
Thanakrit Chadcharoen
Sippakorn Chansangchoat
Borvornvich Nidlad
Teacher Daniel
29 posters
Page 2 of 2 •
1, 2
Hello, My name is Thanaporn Kaewpichai. My nickname is "Kaem" but most of people can't pronounce it, so when I spell my name I change to "Gam" so they can pronounce it easier haha. My hobbies is listening to music and watching k-pop. I really like k-pop so much, I have been a k-pop fans sine grade5. My favorite K-pop band is NCT. I like them because they handsome , nice and talented. I don't like math. Actually, I hate it because it hard. My favorite animal is Rabbit. I don't have my favorite school and I don't know what I want to be but I'm interested about study Korean language.

Thanaporn Kaewpichai M.3/3 No.20

Thanaporn Kaewpichai




Posts

: 8


Points

: 20


Reputation

: 0


Join date

: 2018-05-17



Hello, My name is Arisara Sujarittham. My nickname is Pladao.My hobbies is drawing picture, playing games and listening to music.I really like japanese song and anime,That's why I'm interested in japanese language because I want to understand meaning of each song.So sad, I have never gone to Japan.My favorite animals is guinea pig and dog because it very cute,I don't like lizard. My favorite schools is Bodin 2 and Saiaksorn .I hate math subject its very hard.I don't have favorite subject because I hate all subject(I just kidding wwww)My favorite subject is Computer (Because i can play games in this class[don't mind this]).My dream job??? sorry I don't know,but in the future I will know what job that I want to be.

Arisara Sujarittham M.3/4 No.25

Arisara Sujarittham




Posts

: 15


Points

: 21


Reputation

: 0


Join date

: 2018-05-16



Hello my name is Natnaree Anusornroonruang
But you can call me
Fern
.My hobbies is sleep[The most favourite hobby.
] ,drawing ,play game ,watch anime and sometime I play music instrument such as keyboard and guitar.I don't like too much homework and hard exam or test
. My favourite animal is cat.
See! how cute they are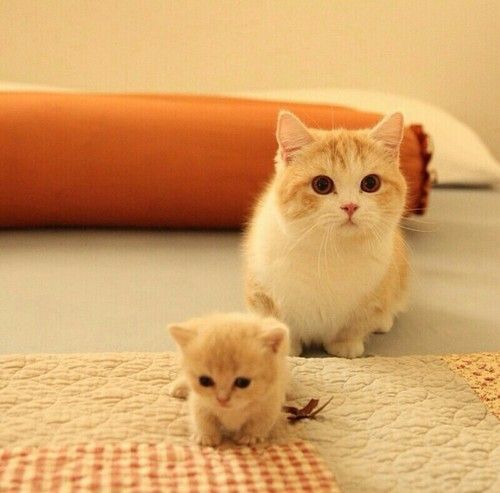 My favourite school is Kamnoetvidya Science Academy School[ for M.4-M.6] because it have beautiful view . like this

and this
And I want to be a writer!

Natnaree Anusornroonruang




Posts

: 11


Points

: 15


Reputation

: 0


Join date

: 2018-05-16



My name is Warngkana norakcot. My nickname is cheer. I like to read novels and watch discovery. I don't like unpolite and selfish person. I know that everyone is selfish, me too but I mean that very selfish. Also a person that like to gossip. I don't know why they need to gossip. I think that talk to each other is better (To understand each other). My favourite school is horwang. My brother used to study here. This school is very comfortable because it is central next to this school! My favourite animal is squirrel because their fur look soooo soft and their cheek is so cute. Only me that like animal in my family. My dream job is zookeeper because I love animal. I can play with any kind of animal (but I'm quiet afraid of wild animal. It's look dangerous tocare them when they are grow up).

Warangkana norakcot




Posts

: 21


Points

: 25


Reputation

: 0


Join date

: 2018-05-16



My name is Chayatorn chumchuen My nickname is KLAO.My hobbies is play games or draw pictures or exercise too many and i don't like jump-scared video that makes me scream.My favorite animal is dog or mouse because it was so cute and if it fat , it was very cute for me.my favorite school is Bodin2 school because i have a new friend here and i have learned many things in here.My deam job,i want to be architech because i like drawing and i like to design the buildings to make it nice and clear that will make people want to live there.
 

Chayatorn chumchuen M.3/4 No.3 Thank you

Chayatorn chumchuen




Posts

: 21


Points

: 25


Reputation

: 0


Join date

: 2018-05-17



Now. My turn...
My name is Peeravich   Kongphaintham. My nickname is Few or Feel you should chose Few. Yeah my hobbies is exercise(Not exercise on a homework.) and play with an animals. My favorite animal is usually dog. I'm love dog so much I'm like a cat but I'm got Allergic cat. I don't like social subject. Because it need to remember many thing. My dream I want to be a dog breeder.

Peeravich   kongphaintham M.3/4 No.10

Peeravich




Posts

: 18


Points

: 22


Reputation

: 0


Join date

: 2018-05-16



hello my name is kasidit ritnim you can call me namo. my hobby is play game.my favorite band is BNK48. I like English subject.My dream job is pilot.

kasidit ritnim M.1/4 No.1


Kasidit Ritnim




Posts

: 5


Points

: 15


Reputation

: 0


Join date

: 2018-05-17


Age

: 16


Location

: bangkok,Thailand



Page 2 of 2 •
1, 2
Similar topics
---
Permissions in this forum:
You
cannot
reply to topics in this forum