May 2022
| Mon | Tue | Wed | Thu | Fri | Sat | Sun |
| --- | --- | --- | --- | --- | --- | --- |
| | | | | | | 1 |
| 2 | 3 | 4 | 5 | 6 | 7 | 8 |
| 9 | 10 | 11 | 12 | 13 | 14 | 15 |
| 16 | 17 | 18 | 19 | 20 | 21 | 22 |
| 23 | 24 | 25 | 26 | 27 | 28 | 29 |
| 30 | 31 | | | | | |
Calendar
Top posting users this week
Who is online?
In total there are
2
users online :: 0 Registered, 0 Hidden and 2 Guests
None
Most users ever online was
32
on Fri May 18, 2018 3:54 pm
[Diary week 26 may - 1 June]
 Monday: It's just a common day. I woke up late because I went to bed late last night.
[Play game caused a big problem to me in the morning as ever!  
 ]
There were some of my friends said "Did you do a sleepy face again?" when they met me. I played game in the morning with my friend again, It make me feel better and didn't sleepy anymore. As mentioned earlier play game cause me a big trouble again, I went to school assembly a little bit late. To make me in time it have to go to downstairs  since 7.30 am. But the game, one match have to spend at least 30 minutes to play.
In the school assembly and study part is nomally like a same routine
But in the evening. We had the fist ep meeting of this semester! but the information also old. After that me and my friend go upstairs to clean the room. When i finished to cleaned the room, I walk through meeting hall and I took this  picture :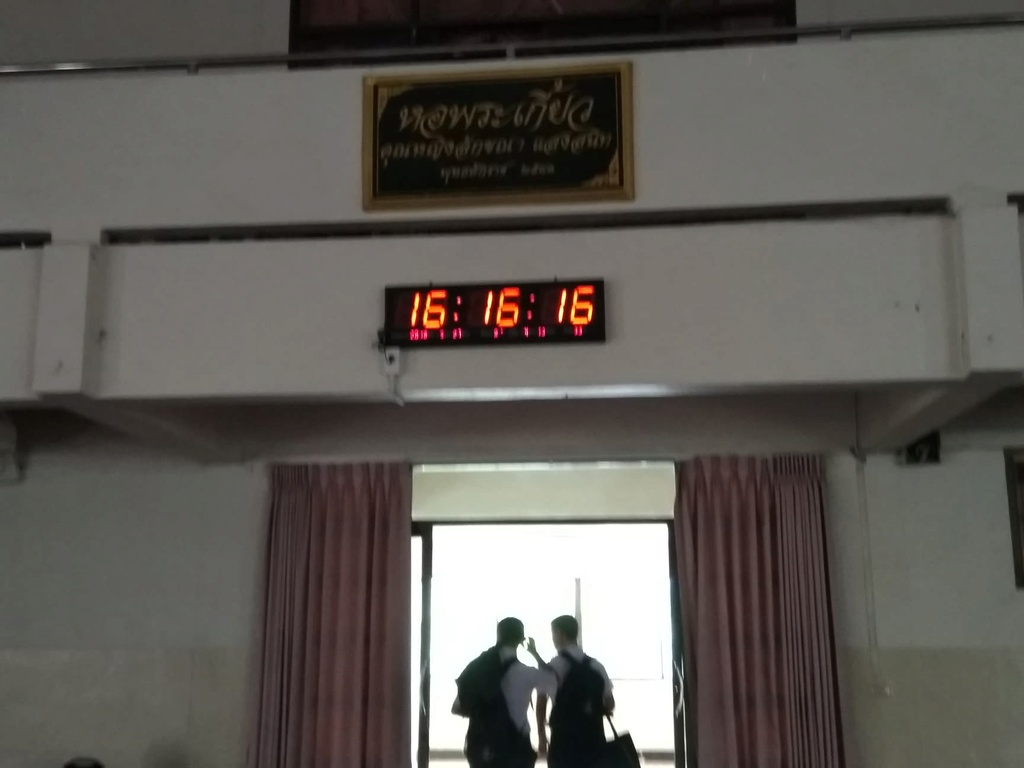 [Me and my friends always think that is very cool, so when we met the time  like this we will took a picture.]
Tuesday : Tuesday is a Visakha Puja Day and it is a holiday, me and my parent decided to went to offered food to monk in the morning.
Here is my (sky)picture that I took in the morning :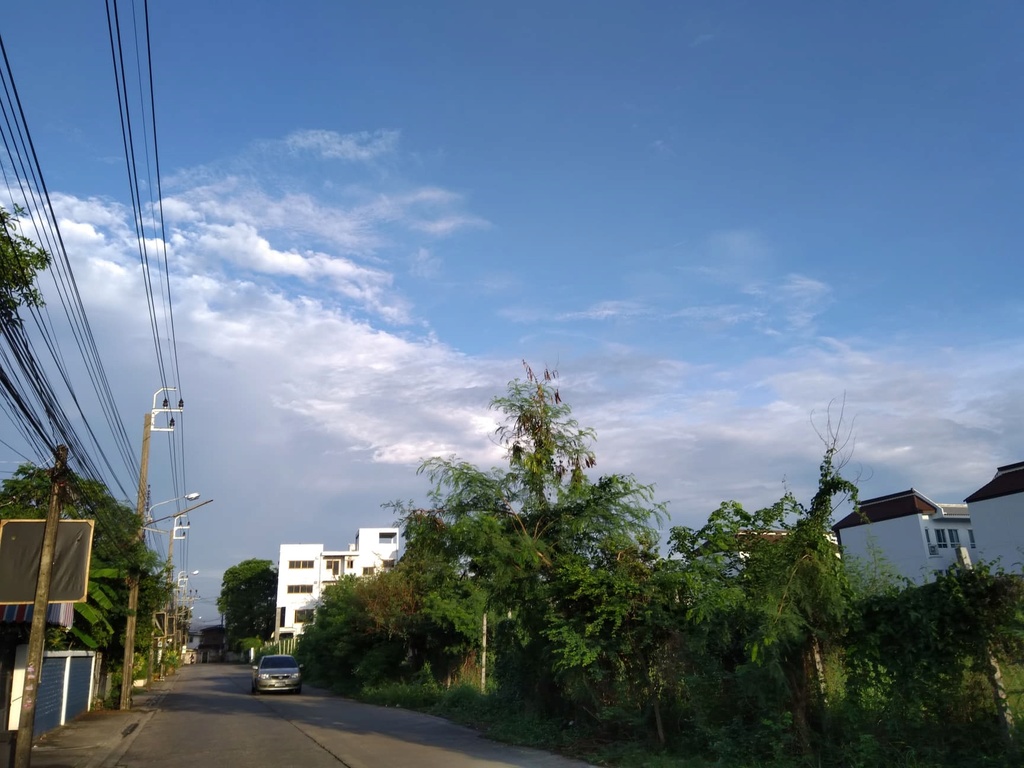 and in the afternoon I went to had an extra  class all day until 7 pm. And I went to the bed at 10 pm
Wednesday : The school assembly still hot as ever And we had a little exercise in the morning. the activity on school is normally but in the evening me and my friends caught in a rain. So, we waited until the rain stopped and I took this picture.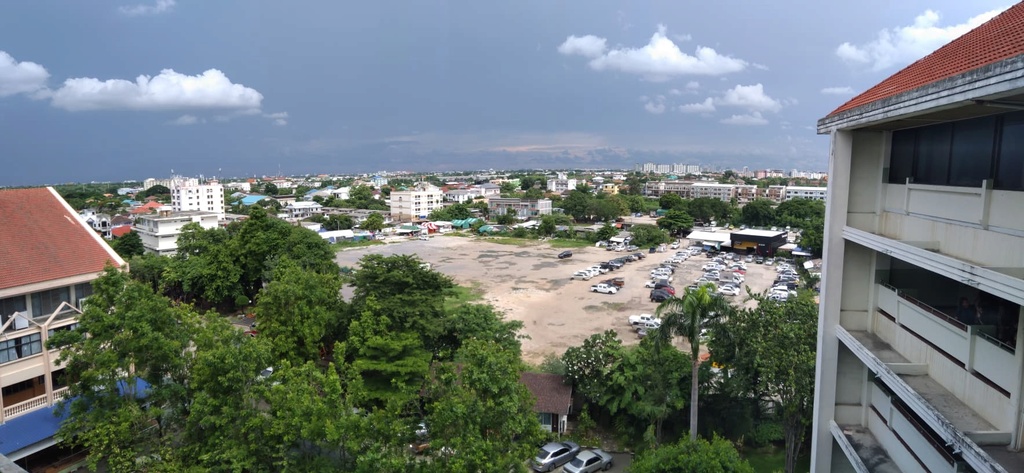 Thursday : The school have short drama about
World No Tobacco Day in the morning.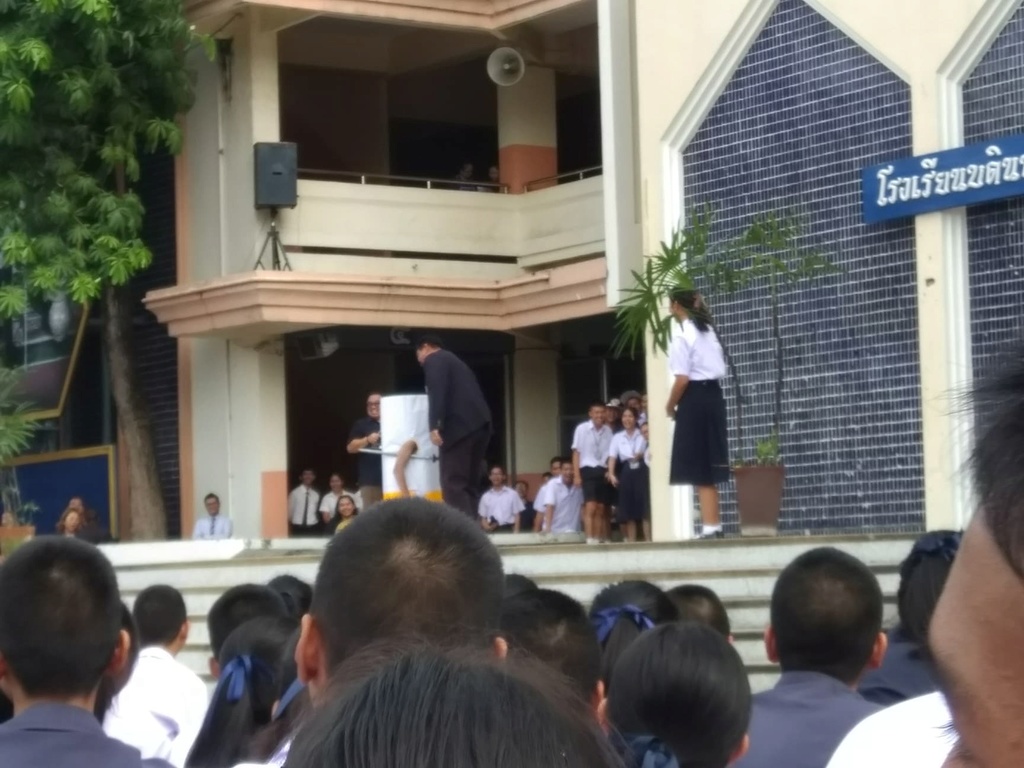 And the first period is school club! me and my friends decided to join crossword club. the others activity on school was normally.
Friday : Yay! It's the last day in the week (don't include Sunday and Saturday). I took sky picture (again) before I went home in the evening. :
[In the school assembly still hot as ever. the others activity on school was normally]

Natnaree Anusornroonruang




Posts

: 11


Points

: 15


Reputation

: 0


Join date

: 2018-05-16



Super, super, super
This diary is just awesome. Great work on details and photos, especially time screen haha 16:16:16
I feel very proud of you because you make a huge progress. keep it up
Points granted for diary :15/10
PS: I gave you extra points because your diary is just fabulous
Monday: Normal routine until Period 7.I'm free today. Because my friends have to take a practice about Scishow in 29 June or next 2 Fridays. My friends and our leader decided to do a drama. After that she started to write some script.





Tuesday:Normal routine until Period 8.We have Scout Opening Ceremony at greensward of the school. It very hot because now is 2 PM!! And we don't have any shelter for sunlight. After that some of our friend have to study an extra class until 5:00 PM.




Wed : We had an exercise in the morning.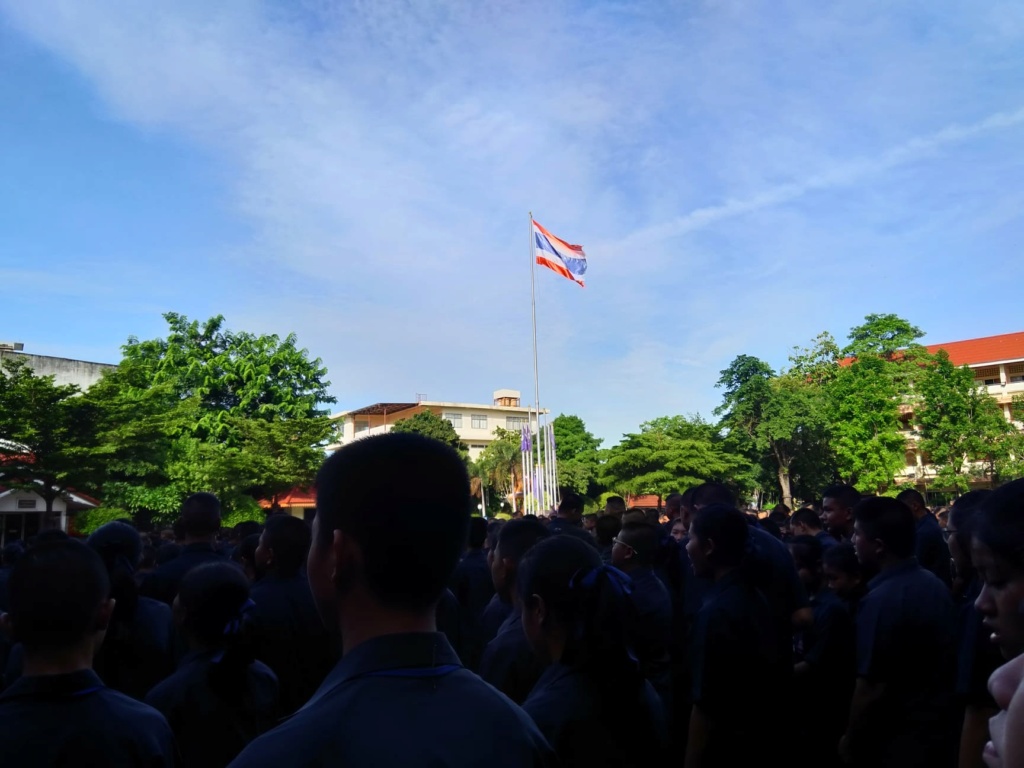 Tues : In period we have an supplementary math exam. It make me very nervous about the score because It make me to think a lot.
 And then we found some bad news. Our leader told everyone in class about Scishow information when she came back to the Scishow meeting. Our bad news is " We can't use drama to perform Scishow." So, our leader have to change her script again. Here is sky picture that I got in the morning.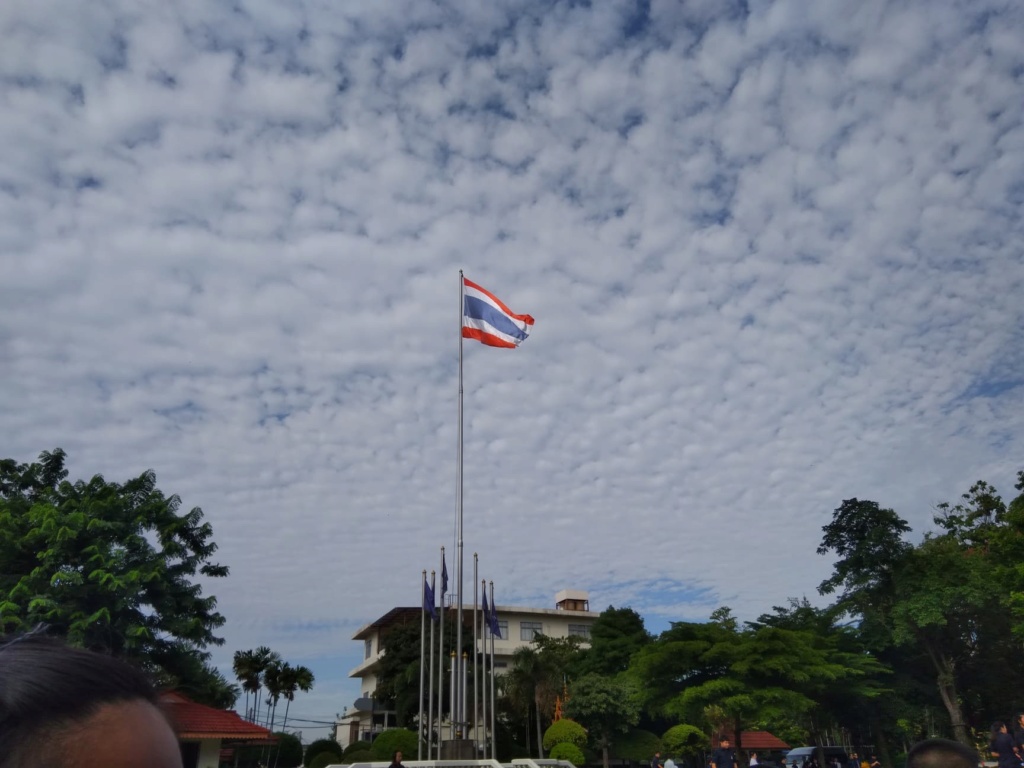 Fri : I discovered one game called "The lost journey" It about the boy who forgot his memory and he tried to bring them back. I found it when it was discounting in App store.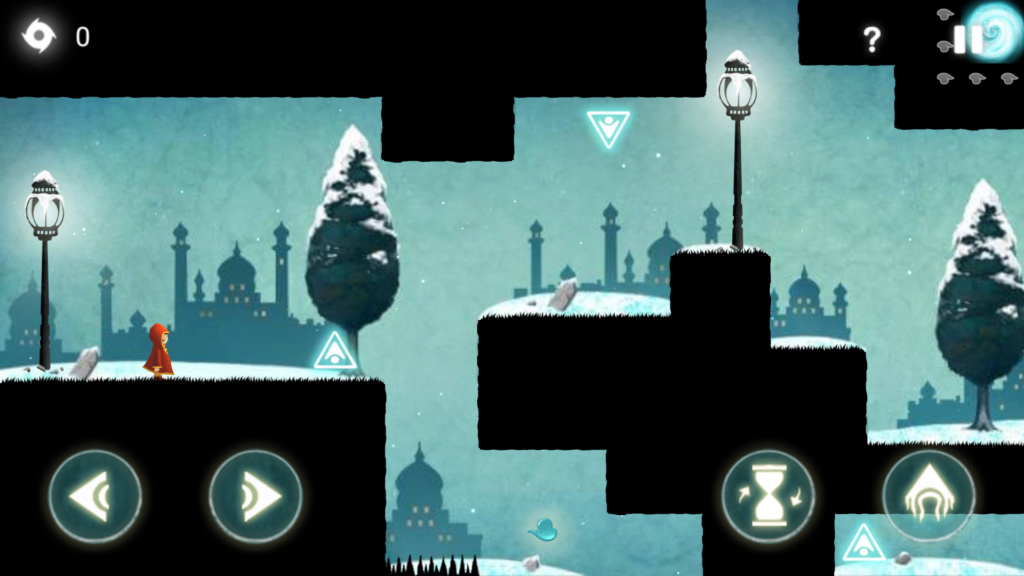 Natnaree Anusornroonruang




Posts

: 11


Points

: 15


Reputation

: 0


Join date

: 2018-05-16



MON : In the morning, me and my parents went to "Department of Consular Affairs, Ministry of Foreign Affairs" to made a passport.So, I free in period 1-2. When we arrived there I have to do a height measurement,register and wait for next step.After that I have to go inside one small room that have many desk with worker. Whatever it's in early morning but they're ready to work. In first step, a staff called me to take a finger print. I did it many time because I feel very nervous.After passed the hardest step I have to take a picture, my first picture is funny and it make me laugh because it look like my picture in my ID card. So, I have to take picture again.After finished everything at the Department of Consular Affairs, Ministry of Foreign Affairs. My parents hurry to sent me at school.After that is normal routine.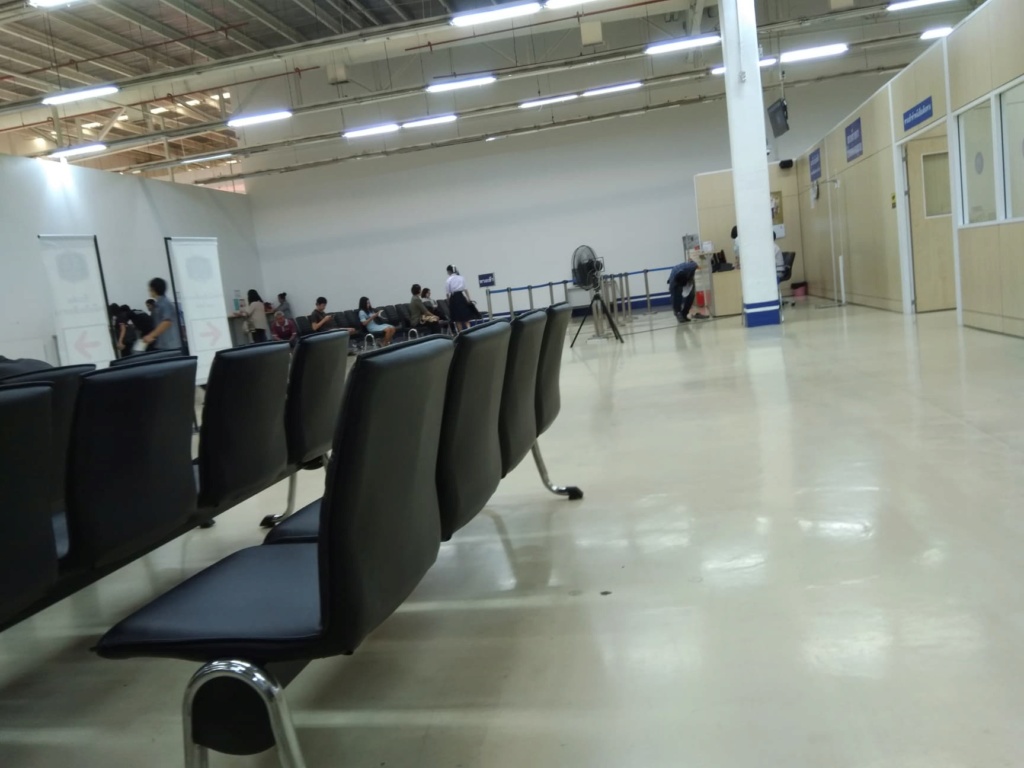 TUES : Normally routine.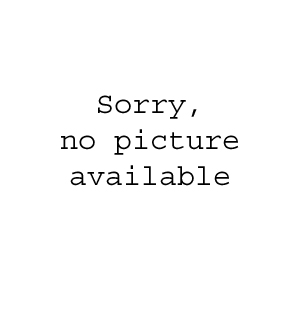 WED : Exercise again!! Our leaders start to practice SCI-SHOW.But in the afternoon, we find another new drama script about SCI-SHOW. one of my friend said "it's impossible to finished practicing on time because it have only 2 days left. But my another friend said "It's possible". And our leader was allowed me to do So, me and my friends tried our best to do on time. And the result of this new drama is we can made sound clip and script on time! But it made me sleep very late.




THURSDAY : Last day for practicing SCI-SHOW! Our SCI-SHOW is about easy science experiment that we can do in the home.There have " Show how rocket work by using balloon" and experiment about " Mentos and cola" and drama show "Blue Experiment". Our leader said that we're free all day for practicing SCI-SHOW. So, we're trying to practice SCI-SHOW until afternoon. We had a special meal. And then we practiced until 4 AM.After that, me and my friend have to made chemical for tomorrow.It made my hand blue !!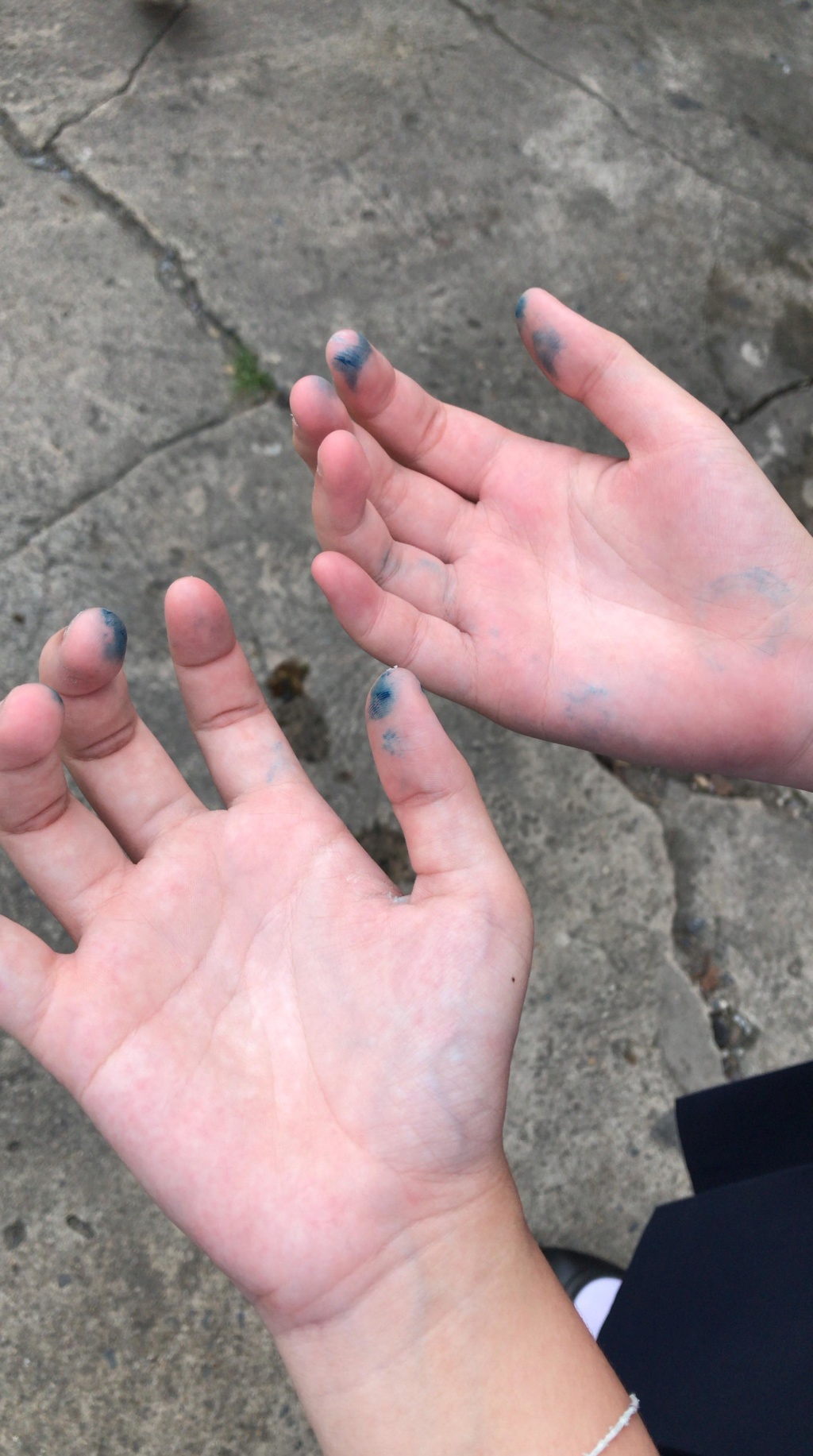 Fri : Today we'll show the SCI-SHOW!! Everything is ready for the show. We practice again in the morning. In the noon, it's time to perform a SCI-SHOW.
. Everything happened very fast. We had a little mistake. But everyone is okay about that.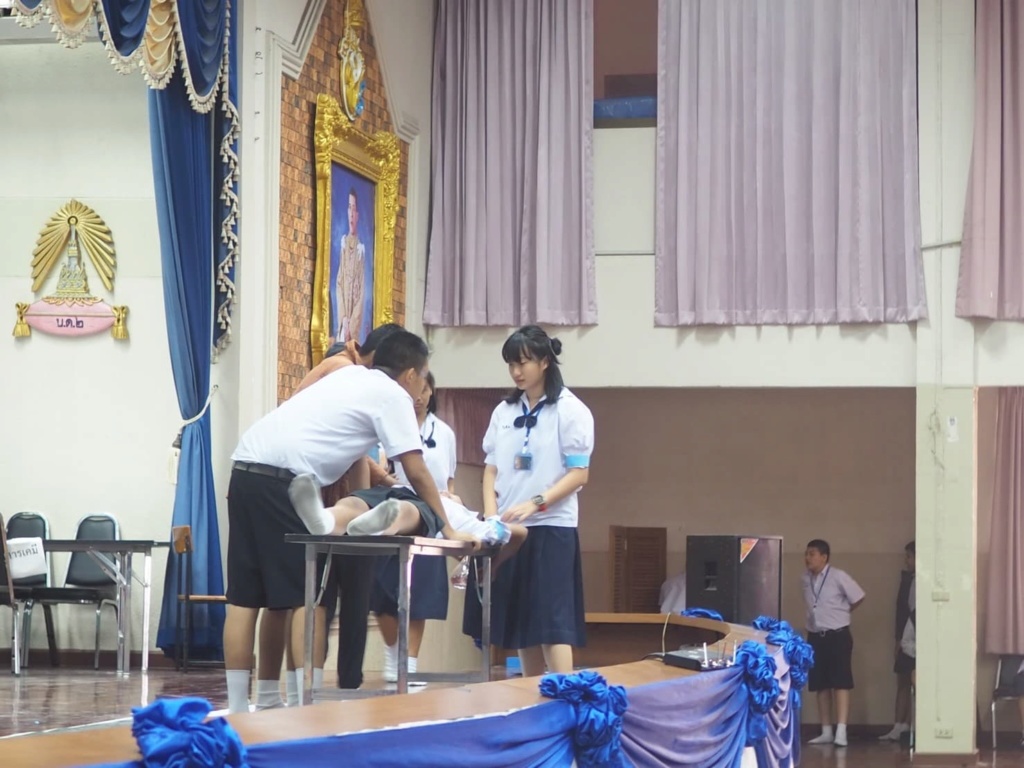 Natnaree Anusornroonruang




Posts

: 11


Points

: 15


Reputation

: 0


Join date

: 2018-05-16



Perfect just like usual
I really would like to see this experiment that you did with your friends. Excellent job on taking photos, like really photographer ;d
Extra points for you
Points granted for diary :40/20
Similar topics
---
Permissions in this forum:
You
cannot
reply to topics in this forum