May 2022
| Mon | Tue | Wed | Thu | Fri | Sat | Sun |
| --- | --- | --- | --- | --- | --- | --- |
| | | | | | | 1 |
| 2 | 3 | 4 | 5 | 6 | 7 | 8 |
| 9 | 10 | 11 | 12 | 13 | 14 | 15 |
| 16 | 17 | 18 | 19 | 20 | 21 | 22 |
| 23 | 24 | 25 | 26 | 27 | 28 | 29 |
| 30 | 31 | | | | | |
Calendar
Top posting users this week
Who is online?
In total there is
1
user online :: 0 Registered, 0 Hidden and 1 Guest
None
Most users ever online was
32
on Fri May 18, 2018 3:54 pm
1.what we should do to survive in jungle  Orientation in the jungle
If nothing seems apparent then you need to pick a direction and keep going in a consistent direction. If possible leave a note saying where you are going and what time it was. Travelling in the jungle is very slow but with luck rescuers might follow you and find you.Travel during the day and sleep at night. Heading downhill will likely lead to a stream which you can follow until it becomes a river, which will lead you out of the jungle. The wider the river the more likely there will be civilization.
Walk In one general direction
Focus on something ahead of you to aim for and something behind you to walk away in order to stay in a straight line and stop yourself walking in circles. Jungle travel can be very disorientating and the fear factor creeps up if you are not confident in your movements. Always feel you are in control of where you are going and justify it loudly to yourself.The jungle canopy can make things quite dark and difficult to get your bearings so also look for some high ground where you might see a depression where there could be a river.
Follow animal trails
Look for animal trails left by animals in the jungle, and follow them if they are heading in the same direction as you. They might lead to water sources or open areas where you might more easily be seen by rescue parties. Carry a stick to push away any plants in your way and as an aid for balance.Clambering over fallen tree trunks is a very common way to have an accident. Try to avoid using your hands, many plants will sting or prick you.
Establish your priorities to stay alive
These are: 1. Find drinking water, 2. build a shelter before nightfall, 3. create a weapon or tool for making things, and 5. find a source of food.
The dangerous animal we may come across??
Various species of venomous snakes (mind you, serpents, both venomous and non-venomous, are found all over the world, so if you have a phobia of snakes, don't dream of finding a place on earth
The Brazilian wandering spider, which has a venom that can cause intense pain, resulting if untreated in paralysis and difficulty in breathing.
The giant centipede, the largest of its kind, capable of over-powering mice as well as other invertebrates like tarantulas.
2.Who were samurai??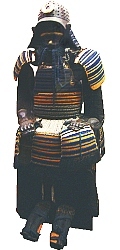 Samurai (or Bashir) is a prehistoric Japanese warrior. They later became the elite of the Edo period caste (1603-1867). The samurai used a variety of weapons such as bows, arrows, spears, and rifles. But the main weapon and the symbol is the sword.
3.Why people study
English??
English is the most commonly spoken language in the world. One out of five people can speak or at least understand English  English is the language of science, of aviation, computers, diplomacy, and tourism. Knowing English increases your chances of getting a good job in a multinational company within your home country or of finding work abroad.

Arnuncha Pantharangkul




Posts

: 10


Points

: 28


Reputation

: 0


Join date

: 2018-07-06



---
Permissions in this forum:
You
cannot
reply to topics in this forum