May 2022
| Mon | Tue | Wed | Thu | Fri | Sat | Sun |
| --- | --- | --- | --- | --- | --- | --- |
| | | | | | | 1 |
| 2 | 3 | 4 | 5 | 6 | 7 | 8 |
| 9 | 10 | 11 | 12 | 13 | 14 | 15 |
| 16 | 17 | 18 | 19 | 20 | 21 | 22 |
| 23 | 24 | 25 | 26 | 27 | 28 | 29 |
| 30 | 31 | | | | | |
Calendar
Top posting users this week
Who is online?
In total there is
1
user online :: 0 Registered, 0 Hidden and 1 Guest
None
Most users ever online was
32
on Fri May 18, 2018 3:54 pm
Today is Wednesday, I start the day by waking up at 5.30am. Today my didn't iron my close because she ironed it on Tuesday already. My mum make me an omelet for me again, I love eating egg. I leave my home around 6.00am. Today I go to school by bus(Try) my mum go to work by bus too! I leave at the bus stop, saying bye to my mom then walk through patawikorn market to school I arrive at school a about 6.20am. There is no 2/4 yet at that time, suddenly aomsin apear in no where I was sitting lonely. Like everyday all of student have to do morning activity today is Wednesday so there is an Aerobics dance in the morning the activities finish around 8.20am. The first period is art, the teacher teach we about how to make picture with dots of colour. The second period is science with T. Nelson, we learn about word equation. The third period is Math with T.Mercy, today we have a quiz about exponent it's a bit hard for me. The fourth period is Math with T. Sukrit, we learn about enlarging shape then have lunch in fifth period. The sixth period is IS (I have no idea how to explain in English, sorry BTW) the seventh period is Thai, we learn about the tell of Thai(story). The ninth period is
Science, we got freetime because some of our friend want to relax but the next class we have to learn. The tenth period is science with T. Sam, we got a quiz about oil,petolium I can do a only some of the question. The last period (extra class) is math again, we learn about exponent again the class is over at 4.50pm. Then I walk to Zoro music around 5.15pm. Then go home, I arrive home about 7.00pm. then have my freetime. The game that I always play is Rov(realm of valor) it is a 5v5 Mona game. There are 6 classes in the game which is carry, tank, fighter,assasin,support and mage. In the team you need at least 1 carry 1 fighter 1 tank and 1 jungle. Today I will be talking about my most favorite class in the game. My most favorite class in the game is carry and use it for jungling. But first what is jungling? Jungling is the player who goes in jungle by killing jungle creeps while there are sage golem (give you mana and 20% cooldown reduction) might golem(give you 20-50 true damage and slow the enemies) and other normal creeps. Killing these creeps will give you gold and experience, so that makes jungler got level 4 first so the jungler will got the ultimate abilities first. There are 5 objective for jungler to do which is killing the sentinel bird at the top and bottom lane killing the spirit sentinel dragon which give you gold and experience all of your team abyssal dragon which give
gold and experience for your team(more than spirit sentinel) attacking enemies tower and finally killing the dark slayer for team, this give your team and you 30 more damage and a bit sustain(healing) this helps your team to end the game. The hero that I love to use in jungling is Lindis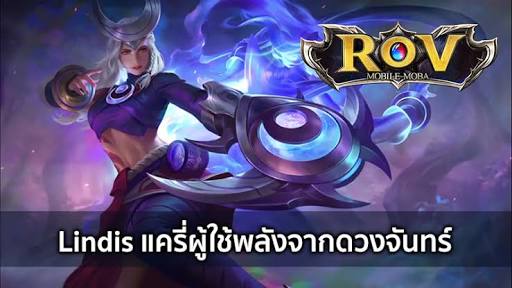 She is the one who use the power of the moon. Her older sister sacrifice her self for protecting Lindis from Mganga, that's make her older sister soul combine as a ghost for her to help when she is fighting. For Lindis passive(Tread softly), while she is in the bush she will move faster and shoot 2 arow(4 second cooldown). Her first ability is Peircing gaze, this will allow you to open the view of bush and wind walking player(invisible). The second ability is Entrapment. When used Lindis will throw a trap to the point you use( can't see after 2 second deploying) this will slow the enemies and do damage when explode. The third ability is Loonar champion, Lindis shoots her osister soul to damage the enemies(can get critical aand work with item properties). Lindis is a good champion in team fight, she can stay in bush and run around like a little mouse to make the enemies miss there skill. That's it for today see you again next time with rov talk show

Phanop koenchai




Posts

: 12


Points

: 36


Reputation

: 0


Join date

: 2018-05-18



ROV is I think the most popular game in Thailand.
Everybody plays it and a lot of people create their own stories. Thank you for Lindis, she is like Diana in LoL. Nice story
Points granted for diary :10/10
Surely I will write more,thanks for the comment

Phanop koenchai




Posts

: 12


Points

: 36


Reputation

: 0


Join date

: 2018-05-18



Similar topics
---
Permissions in this forum:
You
cannot
reply to topics in this forum