July 2022
| Mon | Tue | Wed | Thu | Fri | Sat | Sun |
| --- | --- | --- | --- | --- | --- | --- |
| | | | | 1 | 2 | 3 |
| 4 | 5 | 6 | 7 | 8 | 9 | 10 |
| 11 | 12 | 13 | 14 | 15 | 16 | 17 |
| 18 | 19 | 20 | 21 | 22 | 23 | 24 |
| 25 | 26 | 27 | 28 | 29 | 30 | 31 |
Calendar
Top posting users this week
Who is online?
In total there are
4
users online :: 0 Registered, 0 Hidden and 4 Guests
None
Most users ever online was
32
on Fri May 18, 2018 3:54 pm
Hi ! Reader this is my diary week 5 .This week is special week because we had teacher day .But before I know that I thought that this week will be very boring cause we have 2 quiz for this week which are Social and Math.
             MONDAY-As you know this is first day of the week .Every student don't like this day same as me . Usually I wake up at 5.30am but on Monday
I  woke up at 6.00am!!! I don't know why maybe it was a sleepy day for me . First morning activity we do the same thing every day it make me felt so bored but when the teacher announced that this week we are going to have teacher day .That make me feel better .First class is Thai she continued Thai story. Second class is English with T. Lyn she played a lot of joke and review all what we learn. Third class is Art I color my picture .next is CL with T . Mercy  she told us to help her check the last quiz
.When we finished she was so disappointed when she saw the score but some of us make she happy because the score was very good .One of them is me .Ping Ping  got the highest score .she got 26.5 from 30.I got 24 from 30.When we finished this I presented the journal about Family tree. Then lunch time!!!After lunch it should be Career but we have Pisa test until last class .After that I start doing my science project we decided to do amphibious house .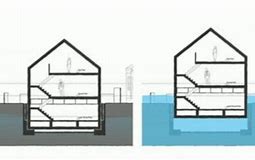 .
TUSEDAY- I stated with math he told us to make a group and play game to collected the points. Next is social I studied about school history.Next is science with T. Sam this class we learn at science experiment room to studied about drone .Then lunch time .After that was Thai class she almost finish Thai story .Next is Thai math we learn about absolute value .after that we have scout And last class is social study.
WEDNESDAY- During morning activity it was super hot and we have to practice activity for the teacher day it make us late for the first class .We started at second class is Social we got free time because teacher is not here.Third class is math we indify the index number .Before lunch we have history .I did about provinces .After lunch is Helthphysical. We study the growth in teenager.After that is M.1 meeting it was not thing special .Next is English with T.Lyn I can't remember what we did . Last class is chiness I got free time.
THURSDAY- We started at third class because in the morning we have Teacher day. So we started at Science he taught about collect data.next is library I did my group work about NEWS Then lunch .After that we have Social about natural materials.Then it was T .Mercy class we have to do the test again for better score .For me it not too hard.Last class is science with T.Sam it was about heat.And I continued my science project.
FRIDAY- We also started at second class because in the morning we have Bodin activity .In music class I Learned how to play Thai flute .Next we have class with teacher Sukit I can't rememeber what we did .Then we have English class withT.Daneil . ...Lunch time !!!! After lunch is Thai science class we study about element .
Next is chiness I practiced how to write chiness. last class is Thai we finished thai story!!!!.
After that I continued my science project and we finish the model of the house.I hope you enjoy my diary BYE:D
Pornnatcha Sarujikomjornwattana
Baicha M.1/3 No:2 4

Pornatcha Sarujikomjornwa




Posts

: 17


Points

: 55


Reputation

: 0


Join date

: 2018-05-19



Good job on your score and it's so interesting to have class about drones
wow
Nice diary
Points granted for diary :10/10
Similar topics
---
Permissions in this forum:
You
cannot
reply to topics in this forum